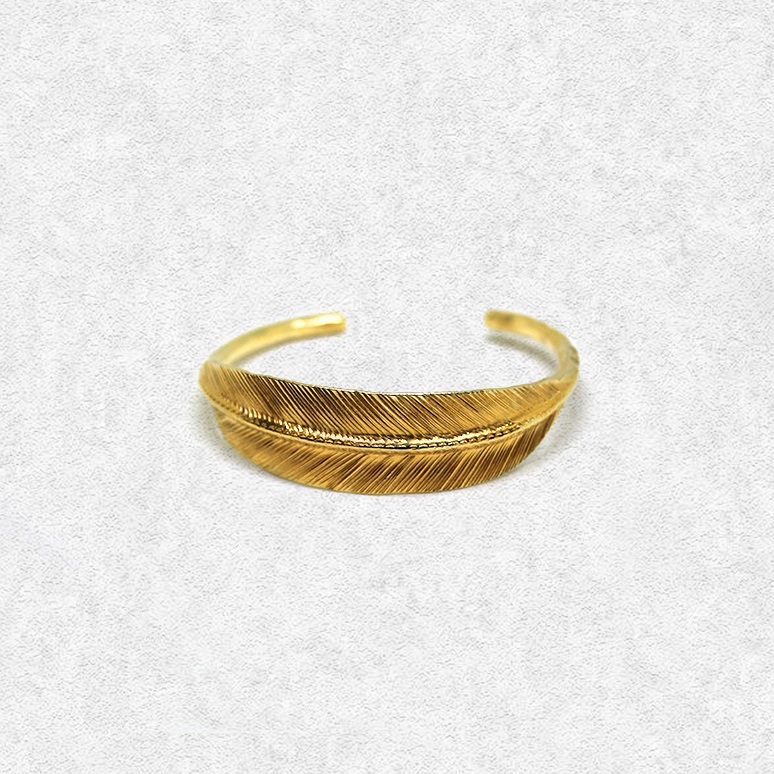 The feather cuff
The feather symbolises different characteristics as found in birds such as truth, courage, bravery, freedom and travel. We all want to be 'free as a bird'. Many cultures and civilisations view feathers as messages from the spirit world.
The feather cuff is 24K gold vermeil.
The cuff is 7cm in diameter and 2cm wide.